The town of Yazoo City, Mississippi, is perched high on the foothills overlooking the edge of the flat, fertile lands of the Mississippi Delta. Located 36 miles northwest of Jackson, Yazoo City is a sleepy little town where the sights and sounds of days gone by will surround you with the charm and nostalgia of the past.
It's the birthplace and/or home to many well-known celebrities -- renown Southern writer Willie Morris, the late comedian Jerry Clower, Mississippi Governor Haley Barbour, and actress Stella Stevens, to name just a few. Willie Morris's best selling book My Dog Skip, which was made into a movie, was inspired by his memories of growing up in Yazoo City.
Mr. Willie Morris

Yesterday, I decided to make the pleasant 45-minute drive from Vicksburg to Yazoo City, and thoroughly enjoyed exploring its historical downtown district, shops, and its legendary cemetery where Mr. Morris is buried, as well as the infamous "Witch of Yazoo," whose story is detailed in Mr. Morris's book,
Good Old Boy
.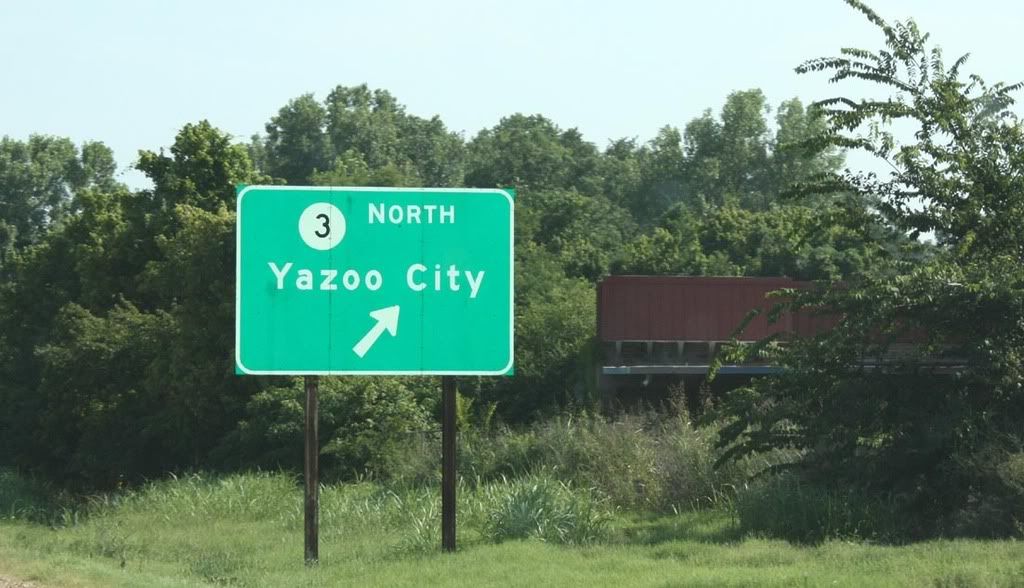 Highway 3 connecting Vicksburg with Yazoo City is flat and bordered by endless corn and soybean fields stretching as far as the eye can see. I loved seeing the lush green corn swaying in the hot Delta breezes and finally just couldn't stand it. I had to get out and take some pictures so I could share it with you.
This field is beginning to turn yellow and will be harvested soon ...
But look how green and lush these rows are ...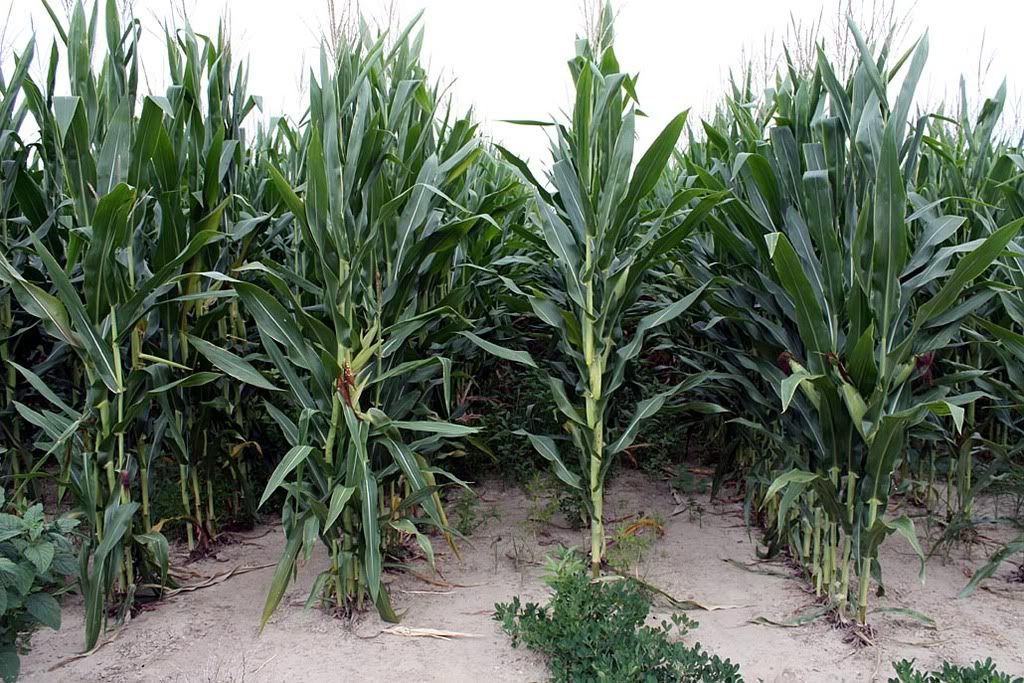 It is my understanding that most of this corn will be sold to make ethanol, but I don't know that for certain.
It surely did look good enough to eat, though ...
I passed by this little fellow and had to turn around and go back to get his picture.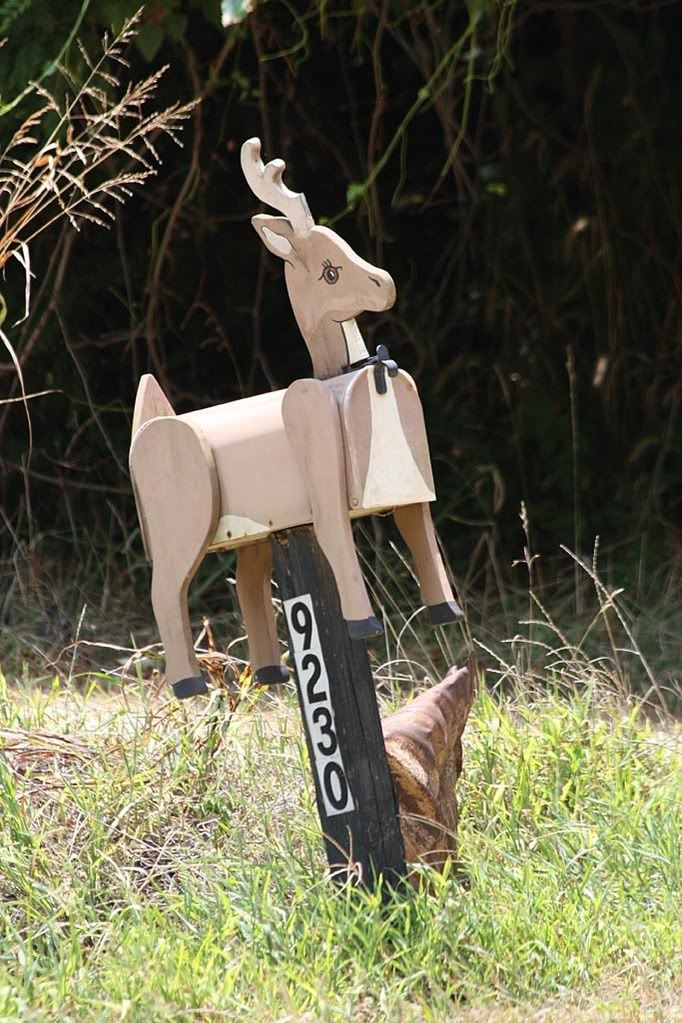 Isn't he cute! They could paint his nose red for Christmas and call him "Rudolph the Red-Nosed Mailbox."
This is the view coming down one of the hills in Yazoo City. I took this one while I was driving and was pleased with the way it turned out ...
Although fire destroyed much of downtown Yazoo City and many of its finest homes in 1904, the structures that were rebuilt within a year, bear such uniformity and quality of design that almost the entire downtown district has been listed in the National Register of Historic Places.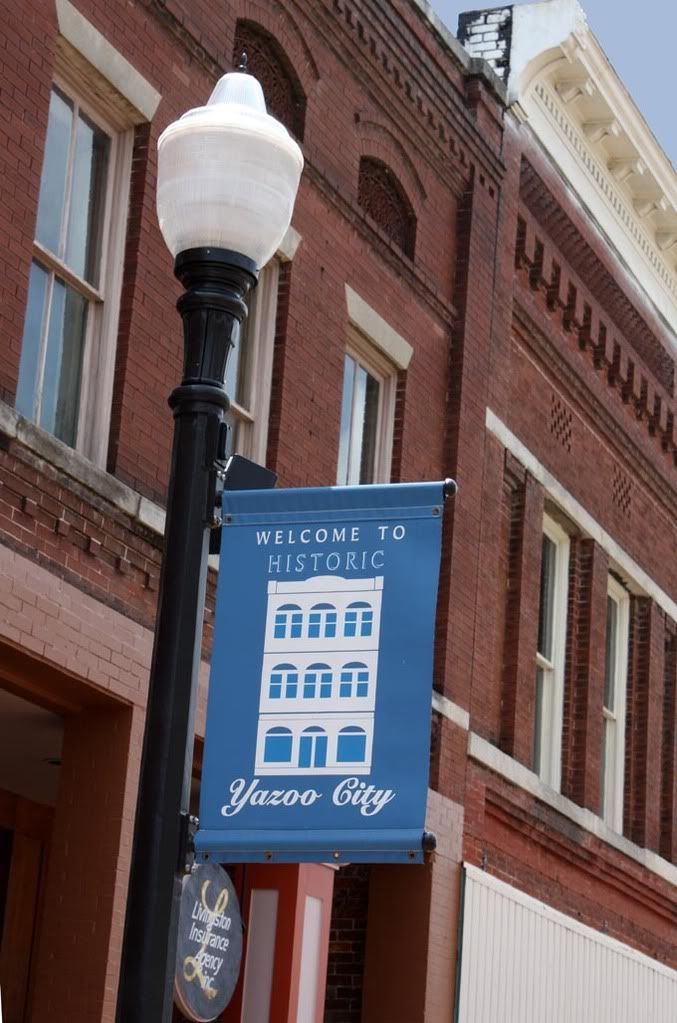 It's such a pretty town and is the epitome of what "southern hospitality" is all about.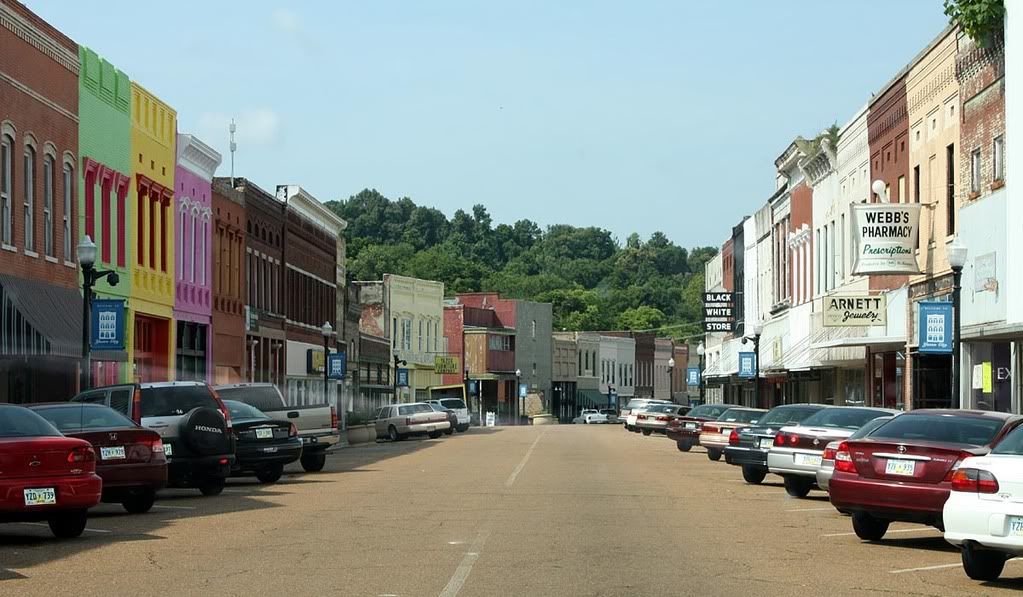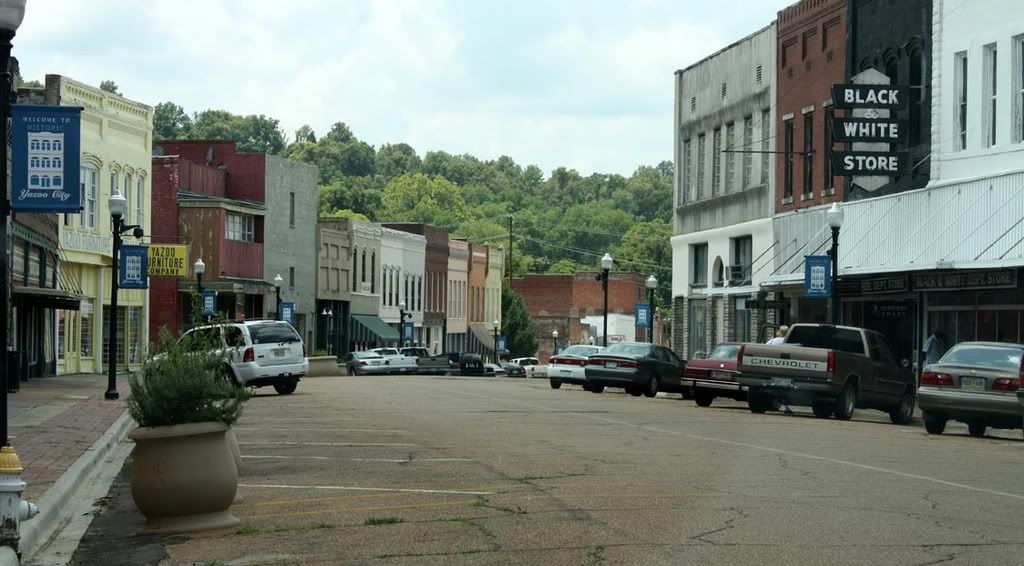 As is true of most small towns theses days, Yazoo City has its share of abandoned buildings. This is the "other end of the downtown district" ...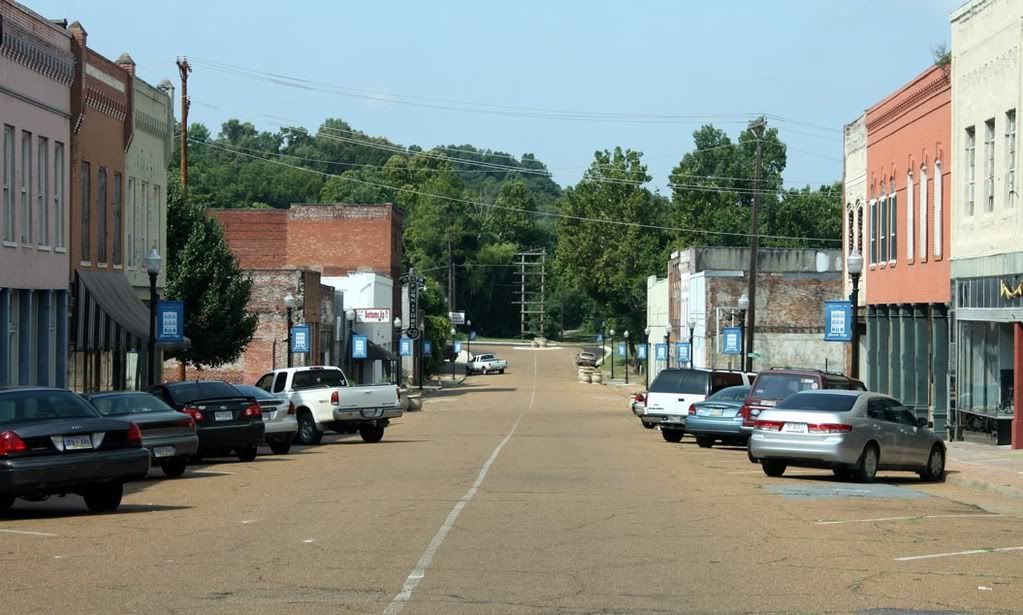 I love this old building with its faded Coca Cola lettering ...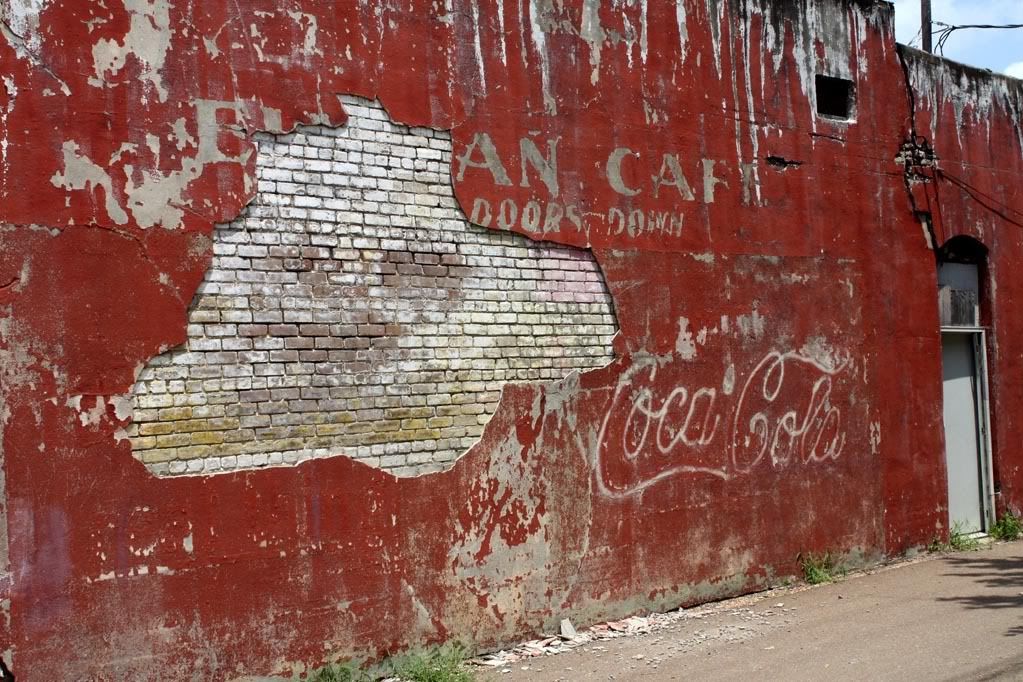 I have a lot more to share with you, but this has become so lengthy I'm going to finish my journal in a second post for tomorrow. I hope you've enjoyed my day trip to Yazoo City so far and will join me tomorrow for a photo tour of the shops I visited, two beautiful old homes, and a story about the legendary Witch of Yazoo.
Sincerely,